Clunky metal brackets, unruly wires, and a limited diet, but it never fails there is always something stuck in your teeth. These might be the things that spring to mind when you think of the prospect of getting braces. Thanks to cutting-edge technology in orthodontic treatment, that metal-clad adolescent look is a thing of the past. For patients no longer in their teen years looking to orthodontic treatment from cosmetic to functionality, Whitewater Orthodontic Studios offers the latest orthodontic options to make your new smile fast and affordable. 
You are unique, and you deserve orthodontic care that reflects your individual needs. We believe we can be professional but still have fun at any age. Let's look at some of the reasons to get braces as an adult. 
Improved overall health
Braces are instrumental in correcting misaligned teeth and other dental issues that can lead to other common health problems like headaches, jaw pain, digestion issues, and even sleep apnea. They also require a little extra cleaning and care, which means your mouth will be getting better overall attention and maintenance. Having straight teeth can make this cleaning much less tricky as there will be less space for plaque and bacteria to build up, decreasing your chances of cavities, tooth decay, and even gum disease. 
Aesthetics and the confidence of a perfect smile
Your smile depends significantly on your teeth, and a crooked smile or misaligned bite can leave you feeling less confident when you speak or smile. You may notice you shy away from personal conversations or avoid having your photo taken only to give a less-than-thrilled, lips-only grin when you can't escape. 
Here at Whitewater Orthodontic Studios, we believe that the essence of good health is helping people feel good about themselves. Orthodontic treatment is more than just straightening teeth. Orthodontics builds self-esteem and self-confidence and will nurture this kind of good health.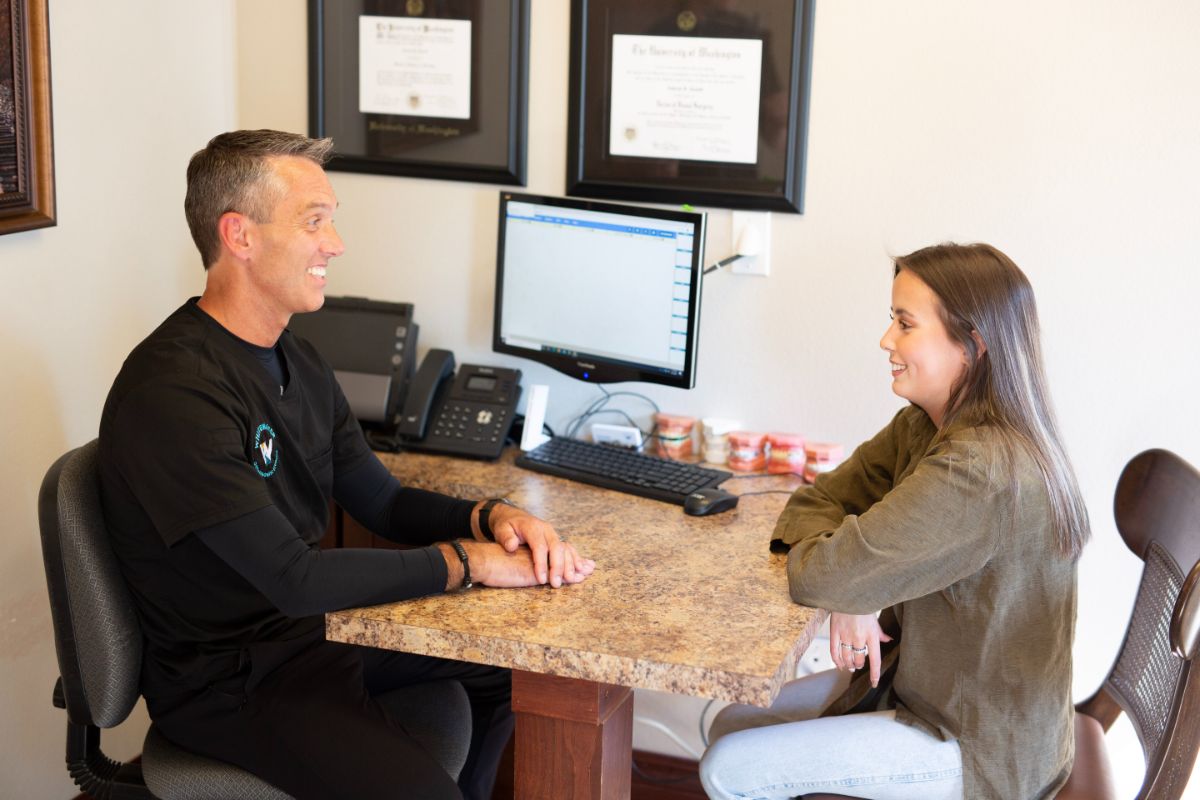 Variety of treatment options
Dental technology is always getting better. To make your new smile fast and affordable, you can get the latest orthodontic treatment at Whitewater Orthodontic Studios. Depending on the severity of your adjustments needed, your options may include traditional metal braces, clear braces, Invisalign, (clear aligners) or Lightforce braces. 
Metal braces
Traditional metal braces are the most time and cost-effective orthodontic treatment. Modern braces are made of high-grade stainless steel brackets connected by metal wires that are gradually tightened to adjust your teeth over time. You can also personalize this option with colorful elastic bands. 
Invisalign
This innovative system straightens teeth without any brackets, bands, or wires, unlike braces. The Invisalign system is made of clear acrylic aligners that fit over your teeth. They are removable, making it easier to eat, drink, brush, and floss, but to be effective do need to be worn for about 22 hours a day during your treatment process. The trays are replaced every one to two weeks to keep consistent pressure in adjusting the teeth and jaws the way you need to get your goal smile!
Lightforce braces
This technology creates completely customized brackets and trays that are 3D printed for you. This treatment method works the same way their metal option works but utilizes a clear or tooth-colored ceramic instead of metal for a barely-there appearance. Older teens and adults prefer this option for the incognito approach. These appliances are specifically designed based on each of Dr. Leavitt's patients, leading to fewer appointments and decreased treatment times. 
Cost-Efficient- Now and Later
It's no secret that your oral health is strongly connected to your overall health, and there's never been a better time to consider orthodontic treatment. When combined with proper dental hygiene, braces can decrease your chances of cavities, gum disease, and the chance of prosthetics in the future. Specific orthodontic issues like misaligned bites can actually wear down your teeth can lead to chipping, cracking, and even total loss, which will cost you much more in the end. 
We want to fill Lacey, Parkland, and Yelm, WA, with beautiful smiles! We make every effort to ensure your treatment fits your family's budget.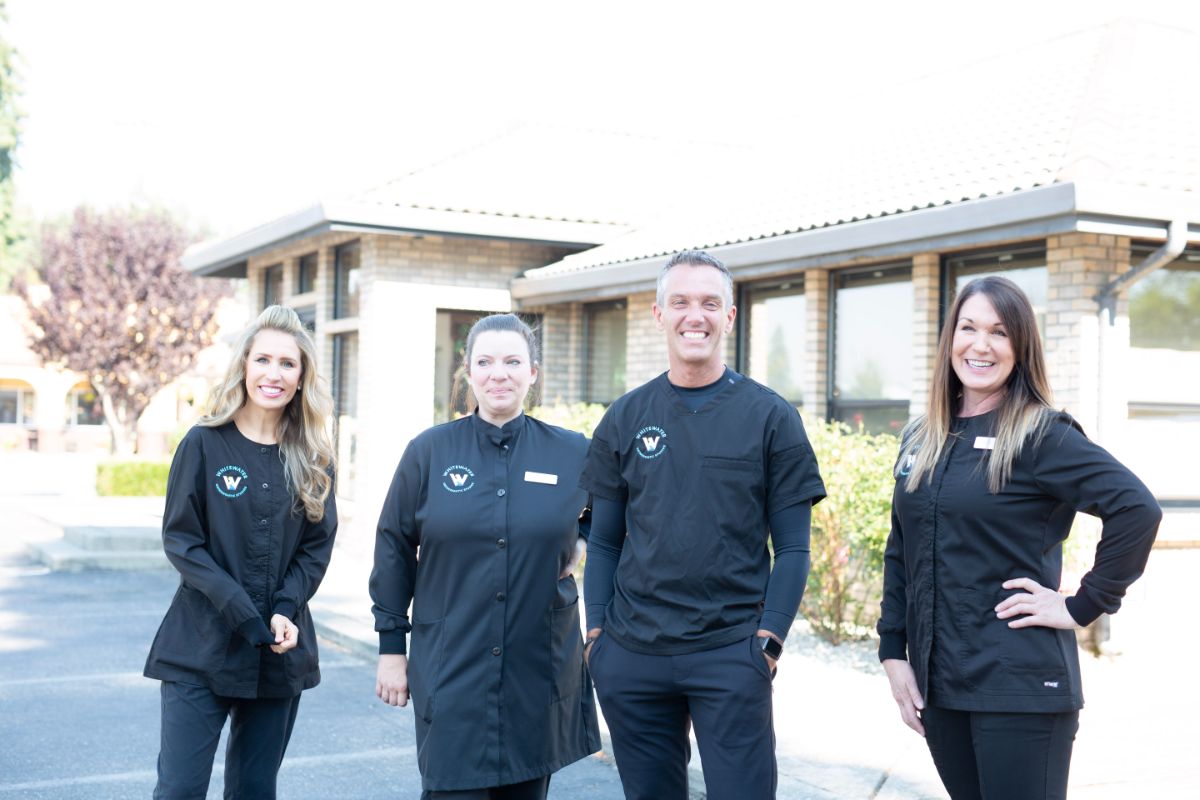 Trust your smile to Whitewater Orthodontic Studios
All treatments have their own lists of pros and cons, and we know you have a unique set of needs with your unique smile, no matter your age. Whether you want to keep this journey more inconspicuous, prioritize comfort over aesthetics, or simply want the option that gets you to your perfect smile fastest, our goal at Whitewater Orthodontic Studios is your complete satisfaction. 
Our warm and fun offices feature advanced technology to make choosing your orthodontic treatment options a little less daunting. If you still have questions about getting braces as an adult, our happy and well-trained orthodontic team would love to meet you for your FREE consultation to get you started on your journey to a confident smile.