The Brackets of the Future
Why settle for cookie-cutter brackets when you can choose an appliance that fits your unique smile?
Whitewater Orthodontics is bringing braces into the modern era with LightForce 3D printed technology.
Your straight smile will thank us.
LightForce: The Modern Solution
Your smile is as unique as your fingerprint, and Dr. Leavitt believes your treatment plan should match your individual needs. With LightForce braces from Whitewater Orthodontics, you'll experience the power of 21st-century treatment with a customized touch.
As the world's first 3D printed braces, LightForce technology is truly cutting edge. With LightForce's digital imaging and planning, Dr. Leavitt can design your personalized treatment plan from start to finish with more precision and accuracy than with traditional braces.
LightForce uses 3D technology to provide you with the most effective treatment possible. During your first visit to Dr. Leavitt's office in Parkland or Yelm, we'll use our intraoral scanner to develop a computerized 3D image of your smile.
This 3D image will show Dr. Leavitt the exact shape and contour of each of your teeth. Using these pictures, we'll design and 3D print a set of unique brackets that fits each of your teeth like a glove.
Treat Yourself to LightForce Benefits
With so many benefits to this modern treatment plan, there's no limit to what LightForce can do for your straight smile experience.
Shorter Treatment Times
Although traditional metal brackets could take hours to apply to your teeth, LightForce brackets work differently. LightForce shaves hours from your application appointment and overall treatment time using indirect bonding.
Blend In or Stand Out
LightForce brackets match the natural color of your teeth for a more aesthetic smile throughout the treatment process. Because they are made of 100% polycrystalline alumina, you can choose to blend in with white elastics or stand out with neon elastics!
More Comfortable Treatment
The precision-accuracy of LightForce brackets means your braces are more comfortable and more effective than traditional braces. You'll enjoy faster treatment times and an easier adjustment to life with braces than ever before.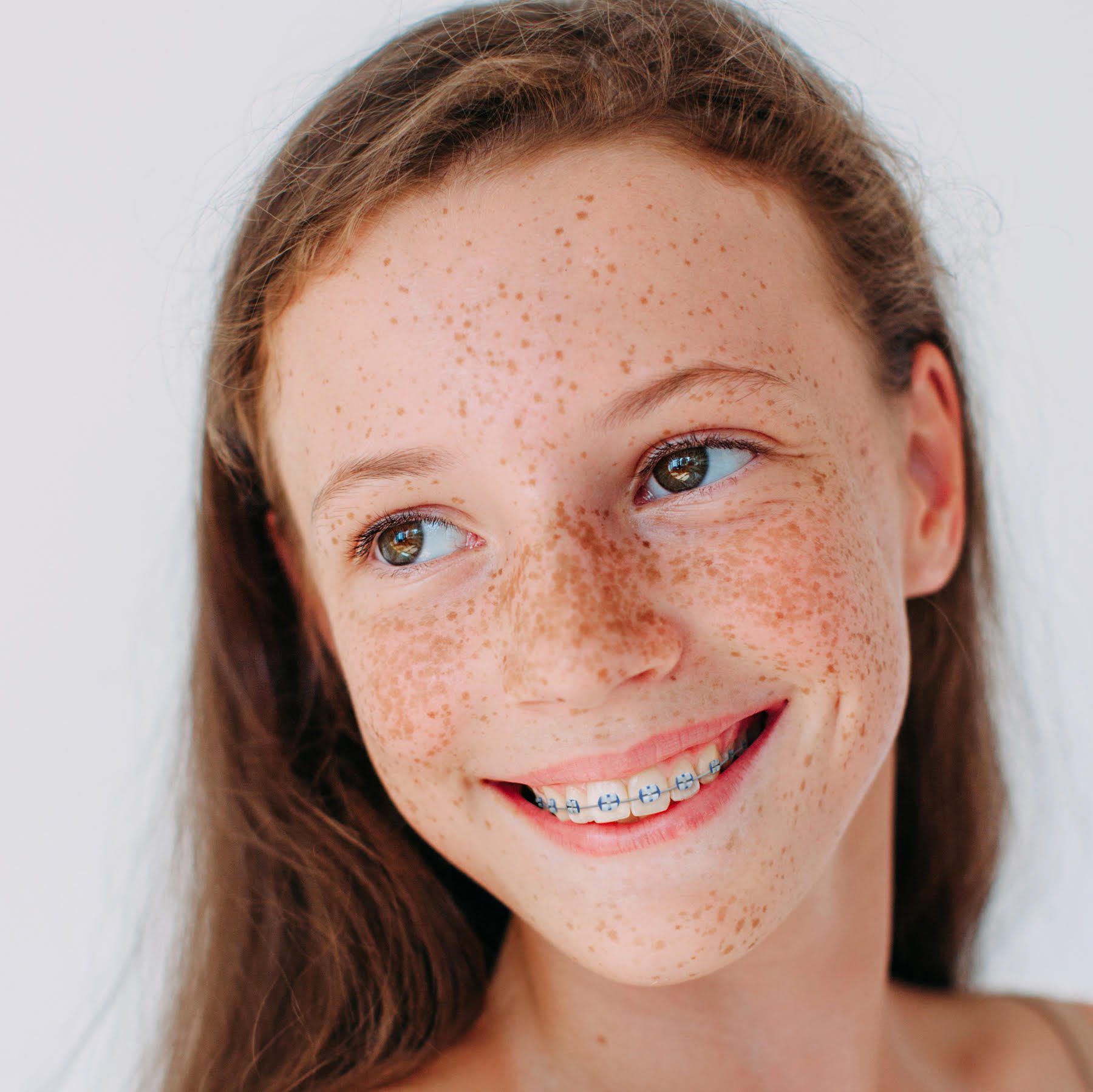 Regular Braces vs. LightForce Braces
Traditional braces use standard brackets that work for any set of teeth.
That means if you're trying to adjust an overbite or crowding, you'll get the same brackets that work for patients with underbites or spacing. Each bracket is the exact same to give you the same treatment as the person next to you.
LightForce works differently.
Dr. Leavitt customizes these 3D printed brackets to match each tooth's unique anatomy, shape, and surface contours. You'll get personalized brackets for each tooth in your smile for faster, more effective, and more convenient results.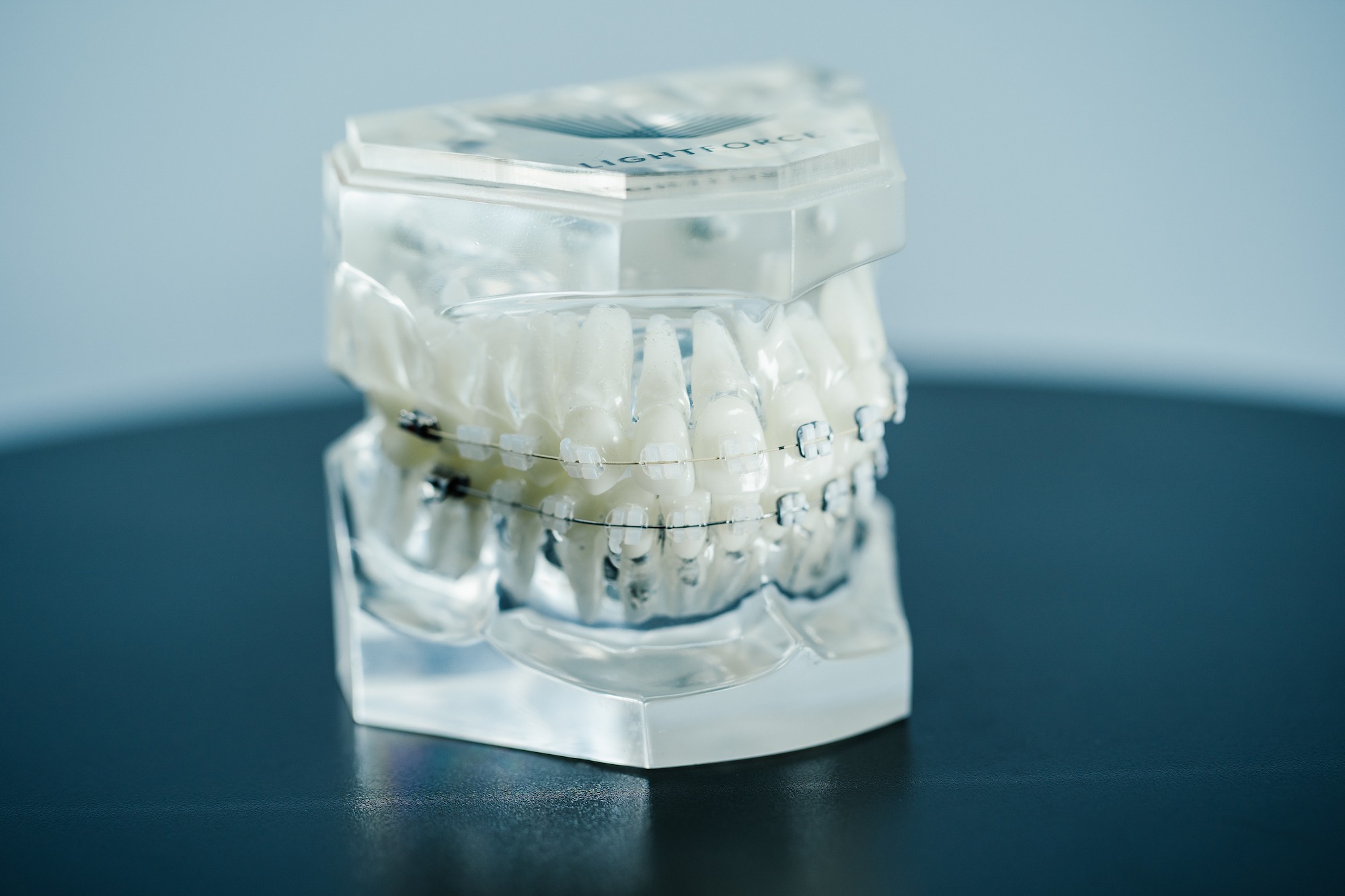 Is LightForce Right For You?
LightForce braces work overtime for patients of all ages and orthodontic needs. To find out if you're a good candidate for this cutting-edge treatment plan, schedule your free consultation with Dr. Leavitt today.